Reference List (Abstract)
Feasibility Studies
Feasibility study on the storage for various granulated raw materials (e.g. resins, waxes etc.) in silos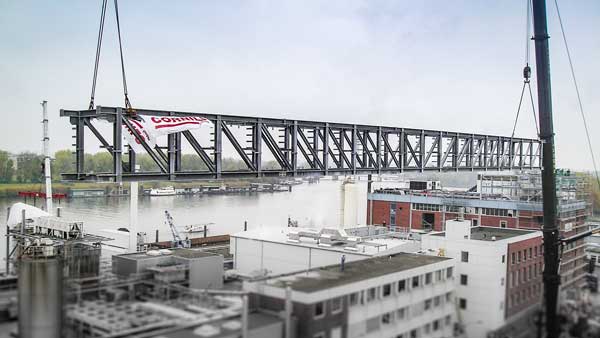 Pipe Bridge
Feasibility study, basic and detail engineering, planning of execution for production of cacao powder based on an existing manufacturing process of raw cocoa beans, including planning of a new building, steel construction, equipment, adjacent facilities, project management etc.
Feasibility study, basic engineering of a production plant for manufacturing of Calcium-Aluminium-Carbonates as mineral additives to use in the plastics processing industry
Food Industry, Fragrances
Basic engineering for diverse manufac­turing companies in the foodstuffs sector for the production of margarine, mayon­naise etc., including CIP systems
Reconstruction and new development of a system for the manufacturing of fragrance and aroma materials (raw materials) in the cosmetic industry
Layout, installation and pipeline planning for reconstruction and expansion of a manufacturing system for aroma materials in the foodstuffs industry, including tank farm and CIP systems and as-built engineering of the existing equipment
Feasibility study, basic and detail engineering, planning of execution for production of cacao powder based on an existing manufacturing process of raw cocoa beans, including planning of a new building, steel construction, equipment, adjacent facilities, project management etc.
Powder Technology
Process system for the manufacturing of alumina
Multiple systems for the calcination of alumina in an indirectly heated rotary kiln, including energy recovery through steam generation (cooling down of exhaust vapors and, respectively, of fumes), product dust refeeding, associated product conveying systems
Diverse silo installations for storage, treatment (homogenisation, sieving, sifting, grinding) and processing of alumina, including pneumatic conveyor devices, dust collectors
Air Cleaning, Waste Water Treatment
Thermal afterburning system for exhaust air, including steam generation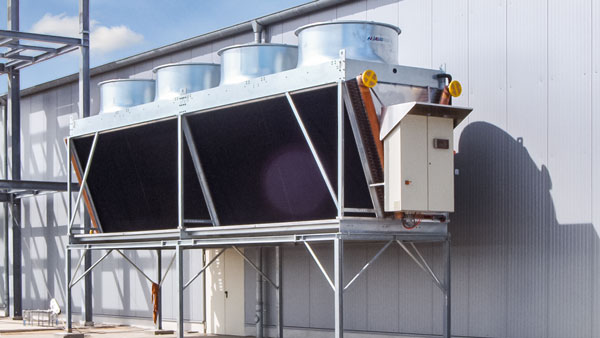 Air Cooler
Basic and detail engineering, implemen­tation planning of a facility for distillate reconditioning of a solvent-containing washing water (BASF – process) for the production of hollow fibers, including steel construction, equipment, adjacent sys­tems, process control system, project management etc.
Planning, delivery, and installation of a big-bag filling system for potassium salts discharged from a thin film vaporiser (waste water treatment) including the reconstruction of existing equipment, integration of a new control system within an existing central process management system
Coating Systems
Basic and detail engineering of a complete adhesive coating system, including plan­ning of a building, supply of raw materials, conveying systems, metering, adjacent systems
Basic and detail engineering of a complete adhesive coating system for the produc­tion of diverse final products in a new company in Shanghai, China, including planning of a building planning, installa­tion- and pipeline planning, adjacent systems, coordination, assembling and start-up monitoring
Basic and detail engineering for a complex facility of hotmelt film coating unit inclu­ding of a multi stage extruder line, pipe work planning, raw material supply, con­veying systems, dosing equipments, adjacent facilities etc.
Other Process Technologies
Complete multistage alcohol distillation system with tray columns (later refitting to packages)
Alcohol-crystallisation systems with bag filler installations, packaging line, including palletising robot, computer-controlled bag marking (ink-jet-technique)
Basic and detail engineering including of voluminous approval documents, layout and piping, off-site facilities, coordination of master plan for a new factory of several finished coating products (automotive industry), placed near Moscow in Russia
Systems for the manufacturing of hot-melt pillows, including filling in various contai­ners, packages, and palletisation